The yard has good road links whilst being situated in a quiet, rural location on the outskirts of the City of Lincoln. With a good daily routine and a lack of hustle and bustle around the yard, horses generally tend to settle in quickly to their new environment. The barn is light and airy, giving a real feeling of space to each of the stables and has an area at one end providing a small undercover yard area.
The floodlit arena at the back of the barn provides a sand and fibre surface for rehabilitation along with a seperate lunging pen. Turnout is on an individual basis, with access to a small turnout paddock for those who are on restricted free exercise.
We have a family of ducks and moorhens on site, who are happy to greet you upon arrival, especially if that happens to coincide with their perception of feeding time.
The roads around the yard are generally quite quiet and most drivers are very respectful when they approach and pass. Therefore we are lucky to be able to hack out without boxing up. Hacking out provides another aspect to rehabilitation, making particularly the walk work more interesting.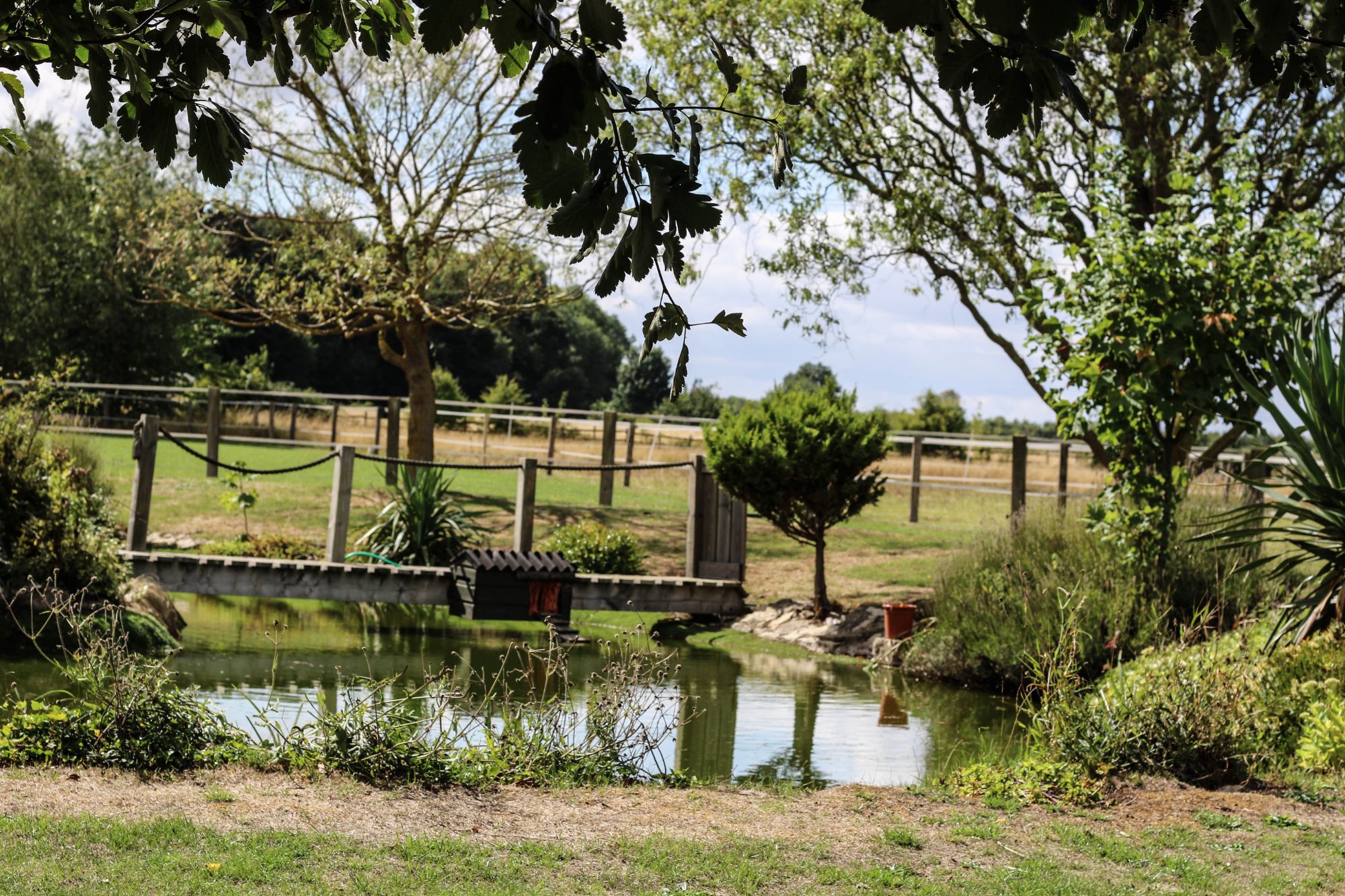 We have a strict paddock management system here at Branston Rehab, to ensure fields are not in constant use all year round. As part of this we have a worming programme in place and require all horses that stay with us to be up to date with their worming.