As a Veterinary Physiotherapist, Sarah is able to provide a large number of treatments herself, including ultrasound, photon (laser) therapy, cryotherapy, heat therapy, pulsed magnetic field therapy (PET), TENS, Kinesio taping as well as massage, dynamic mobilisations and stretching and Halotherapy (Dry Salt Therapy). However, as we work with a team of professionals, we are also able to offer therapies outside of this where required. If you are looking for a specific therapy to be part of your horses rehab programme, please discuss this when enquiring as we will always try and accomodate requests.
Whilst at BER, if your horse requires the attention of a remedial farrier, saddler, dentist or vet, we are able to organise this either through your own team of professionals, or we can ask one of ours.
Rehabilitation plans can range widely from massage, gentle mobilisations and stretching activities, regular electrotherapy, to in-hand and ridden work in the arena or hacking. Depending on the needs of the horse and at what stage of healing they are at.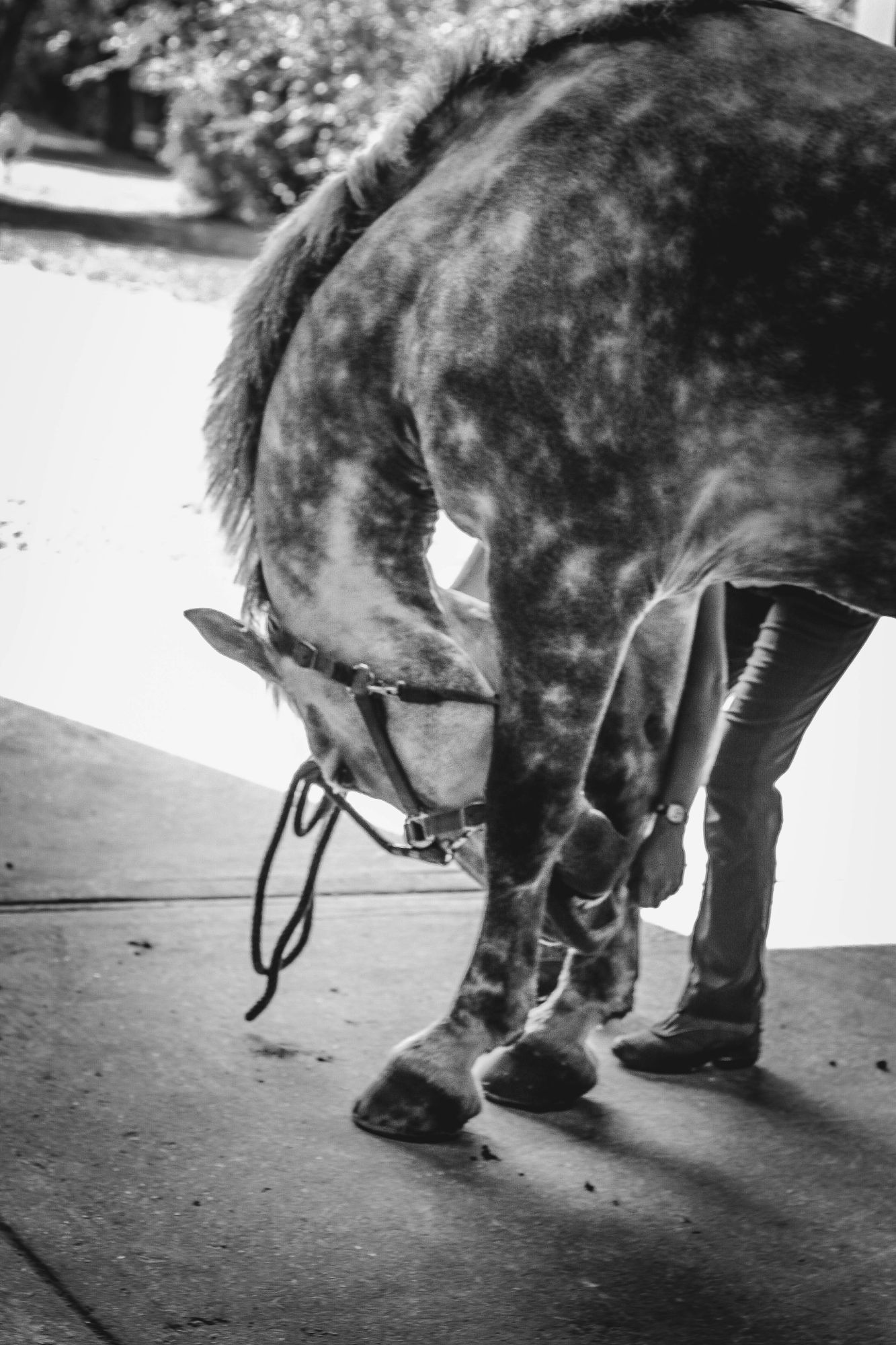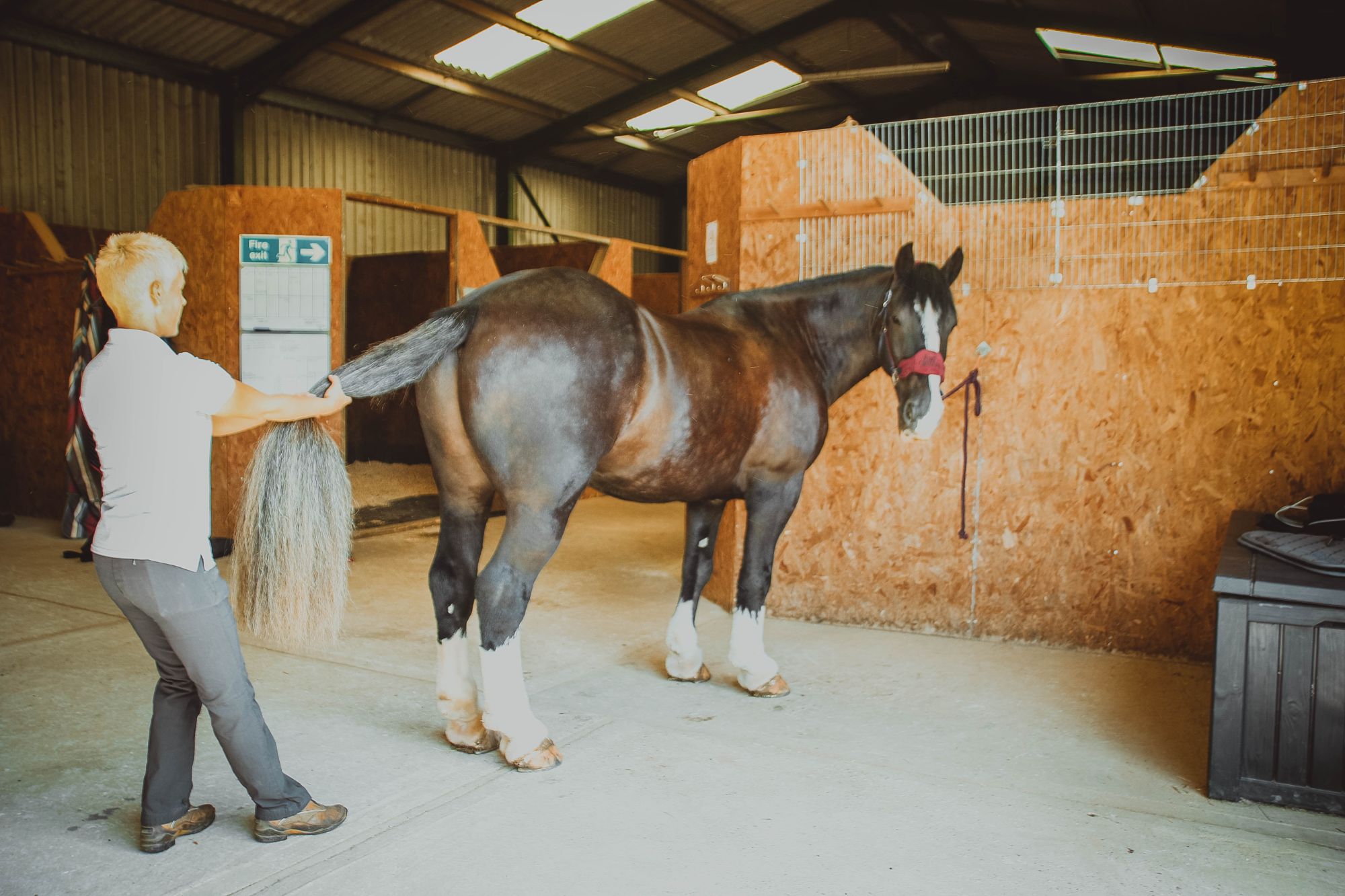 Reports are provided detailing the treatments that have taken place and any changes that have occured. Ongoing monitoring of the horses static and dynamic posture and tissue structure and function allow us to map the individual's progress.
For first time recipients of Halotherapy, an initial cleanse over 3 consecutive days is reccomended, although for more chronic or deeper routed issues an initial cleanse of 5 consecutive days may be required. Whilst it is possible to bring your horse daily for the initial cleanse, there is also an option for horses to stay the duration to save the daily commute. Both stabled and grass livery options are available for Halotherapy packages. For top up treatments, we provide both in house and mobile treatment options.